Commercial / Industrial Concrete Floor Heating Installation
Southwest Michigan's Commercial and Industrial Floor Heating Installation Contractors
Floor heating is rated one of the best and most efficient ways to heat any room in the home or office, and Regional Concrete is Southwest Michigan's preferred floor heating  contractor that specializes in the design, layout, and installation of floor heating systems.
Regional Concrete serves Southwest Michigan including Battle Creek, Kalamazoo, Grand Rapids and other surrounding areas.  We consider every project to be a custom job, and we design individual floor heating systems to fit any application. In addition to providing the highest quality materials, we use high efficiency, custom control systems to give you the highest level of comfort while lowering your energy costs.
Benefits of Regional Concrete's Floor Heating systems:
Comfortable, evenly distributed temperature throughout the room
Warmer at your feet than your head
No maintenance
No drafts
Completely invisible
EPA Certified Procedures
Greatly reduced dust circulation (perfect for families with allergies)
Regional Concrete the best choice for your Floor heating installation
Regional Concrete employs the finest installers in Southwest Michigan and each floor heating installer goes through a rigorous process to insure they fully understand Regional Concrete's high set of standards that must be met on each and every installation.  At Regional Concrete, we accept nothing less than 100% complete satisfaction from our customers and it has been that way now for over 20 years.
Contact Regional Concrete and get started today with your Floor Heating estimate.
Do You Have A Concrete Construction Project We Can Help With?
Residential
Regional Concrete is committed to quality and integrity. We are proud to have completed thousands of residential projects over the years which have created long lasting relationships among our highly pleased customers.
Quality & Integrity
Regional Concrete employees' skilled, safe and respectful craftsman who take great pride in their company and their work. We believe this is what separates Regional Concrete from its competitors. This is shown by the quality of work performed by our skilled employees while maintaining an organized job site.
Commercial
Contact us for a competitive quote on your next commercial construction project. We work with numerous general contractors by providing concrete foundation, interior slab on grade and site work for new commercial buildings.
ACI Certified
We utilize technology to ensure that your project will run smoothly as well as on schedule AND within budget. Technology is important to us and we take advantage of it to alleviate costly mistakes which allows us to be extremely efficient and organized in a very competitive market. Such use of technology includes a robotic Total Station which ensures proper bolt placement and layout. We are ACI Certified.
Industrial
Regional Concrete, with over two decades of concrete expertise, can help manage and execute a successful industrial concrete project. Contact one of our expert concrete representatives to discuss your needs and how we can assist in achieving your goal.
Municipal Concrete Services
Here are a few services we offer:
Interior trenches for utilities, Machine pits, Mechanical pads, Bollards, Drain systems, Foundation, Piers, Dock leveler pits and Site Excavation. We also provide snow removal services.
Explore Recent Projects
Regional Concrete's employees are Certified Flatwork Finisher & Technicians by the American Concrete Institute, Licensed, Insured & Bonded and A+ Rating Better Business Bureau.
Various Residential Projects
Casey
2020-01-20T07:02:13+00:00
Various Commercial Projects
Casey
2020-01-20T06:47:47+00:00
Various Industrial Projects
Casey
2020-01-20T06:33:51+00:00
Happy Clients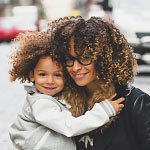 "A huge thank you from me for completing our work while dodging many rain a storm! Hopefully your schedule is smoothing out a little now that the sun is shining. Your work looks great-we are extremely pleased, and again thanks again for making it happen."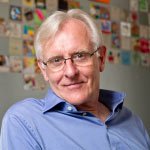 "Thank you so much for a super outstanding job. Your crews from preppers to layers to finishers to clean up people all did a TOP notch job, I mean TOP notch! I'm so impressed; I'm showing it off to everyone. Out of this world job. Again I want to thank you and your entire crew for a fantastic job."
"On behalf of the members of St. John's Ev. Lutheran Church, we would like to extend our sincere thanks to you and your crew for the wonderful new concrete ADA barrier free ramp which you so diligently and efficiently constructed for our use. It not only enhances and empowers those individuals with a disability to be able to come to church for worship, but also gives the entire congregation an option by which they can now enter church. We also are greatly appreciative of your landscaping around the barrier free ramp. It provides a nice, finished look, as well as, providing better run off of rain water away from the building."
"Thank you for the exceptional work and for being an awesome company work with. We will undoubtedly continue to recommend Regional to others."
"Simply delighted with the new sidewalks."
Our Clients
Below are some of the various Commercial and Industrial clients we have worked with.